Create and/or add a Facebook Pixel ID to the Demand IQ portal to ensure accurate ads conversion tracking.
What You'll Need
Admin access to your Facebook Business Manager Account
Access to your Demand IQ platform
If you need to create a Pixel, please follow all steps on this page in order.
If you have an existing Pixel, scroll this page to find:
!!!----------------- Existing Pixel Instructions Start Here -----------------!!!
Instructions
Log in to Facebook Business Manager and navigate to your Business Manager Settings.
Click on the Pixels tab in the menu on the left under Data Sources.
Click the blue Add button to create a Pixel.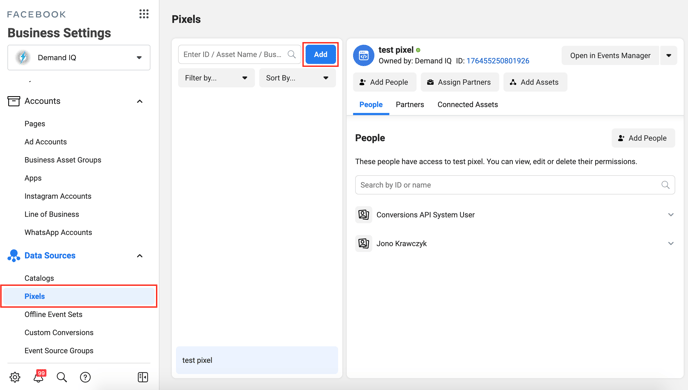 Name your Pixel something descriptive. This is used for internal identification purposes only. Then click Continue.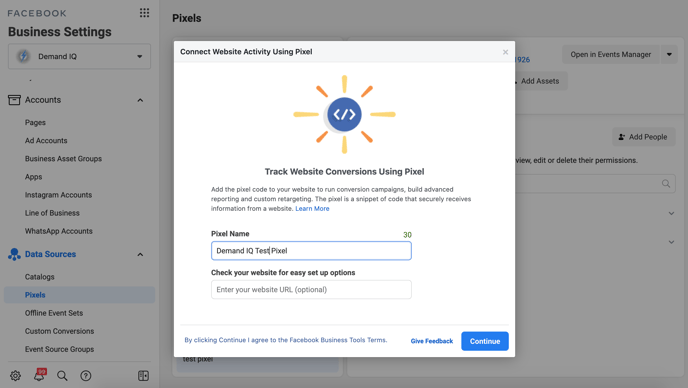 Click Continue Managing My Business.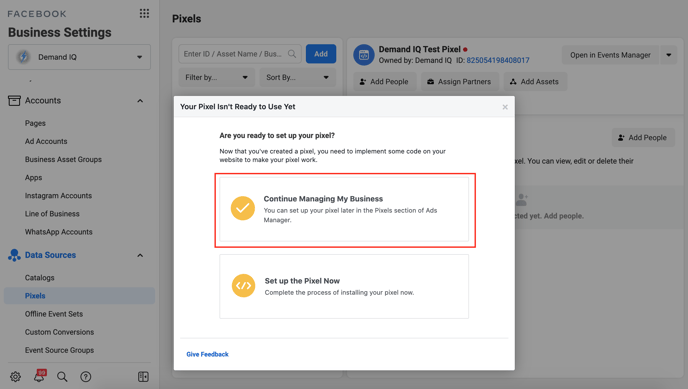 !!!----------------- Existing Pixel Instructions Start Here -----------------!!!

Locate the blue Pixel ID and click the number to copy it.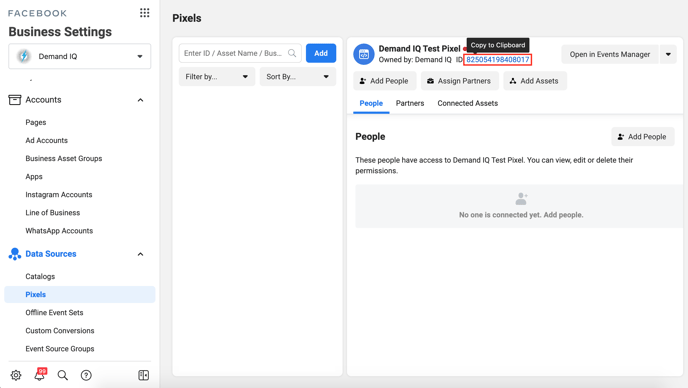 Log in to the Demand IQ Portal.
Click Configurator, then click the Integrations tab.
Locate the field labeled Facebook Pixel ID.
Paste the Pixel ID into that field, then click Save.