Learn the settings of the Hero Map to work faster.
Solar Map
Click the Location icon at the bottom of the Hero app to access your solar map.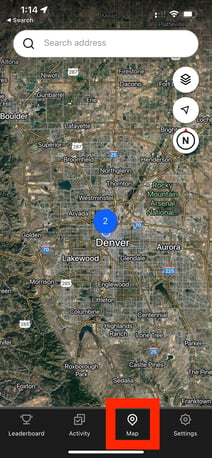 Map Layers
You can view your solar map in 3 different layers. Access the map layers by clicking the layers button on the map view.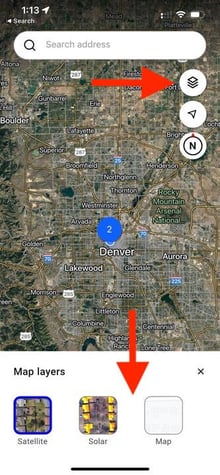 The Satellite layer is a satellite view map.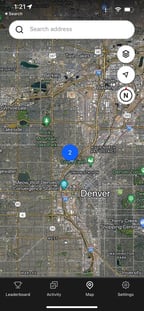 The Solar layer is a solar potential map.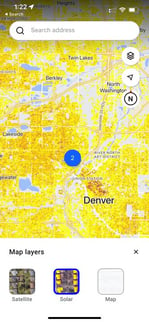 The Map layer is a traditional map, similar to Google or Apple maps.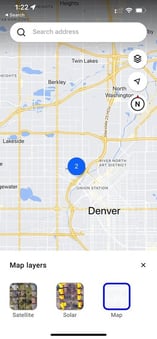 Map Navigation
Tap and search any location on the map.
Pin Groupings
Your pins group together at high altitude on the map. The pins will split apart when you zoom to a low altitude.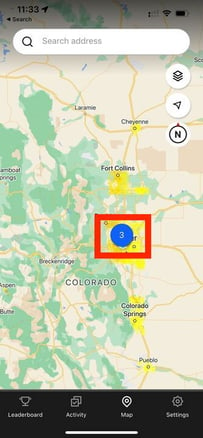 Do Not Knock Pins
Reps can now mark addresses with a Do Not Knock pin at homes where the homeowners are completely unreasonable or even dangerous. All reps on your team can see the Do Not Knock pin, which ensures other that reps avoid these places in the future.