Learn how to see pins from teammates and know where not to knock app functionality for users on a Team.
Teammate Pins
Your teammate's pins are viewable on the map. Teammate pins appear as square pins. Tap on your teammates' square pins to view prospect details, notes and all past activity. When you edit the disposition, the pin now belongs to you, so you can easily pick up where your teammate left off.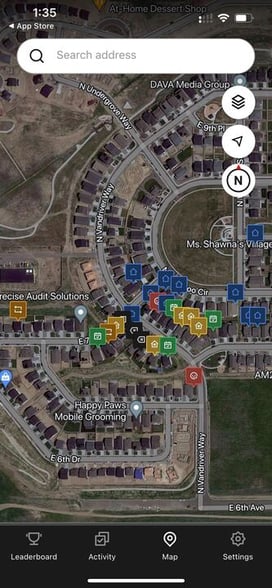 Do Not Knock Pins
Reps can now mark addresses with a Do Not Knock pin at homes where the homeowners are completely unreasonable or even dangerous. You can see the Do Not Knock pins from your teammates, which ensures that you avoid these places in the future.