Create territories in the Portal to coordinate your team's efforts while using Hero in the field.
Create a Territory (Admin Access Only)
Login to the Hero Portal.
Click Territories.
Click Create New.


Give your territory a name and color.
Draw your Territory using as many waypoints as you'd like.
Click Save.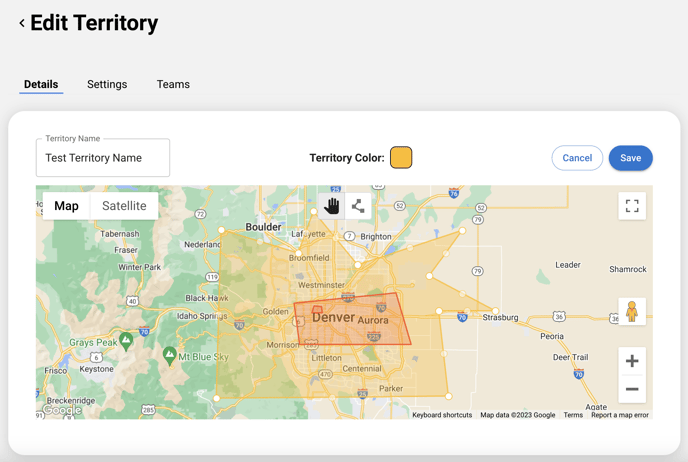 Edit Territory Calculator & Scheduling Settings
Make sure a particular Territory has the right calculations and scheduling using Territory Settings:
Select a Territory from the list to edit.
Click Settings.
Adjust settings specific to this territory. Options include:

Savings Estimate type

Target Offset

Price per Watt

Utility Rate

Rate Escalator

Financing APR

Financing Term Length

Max System Size

Calendar URL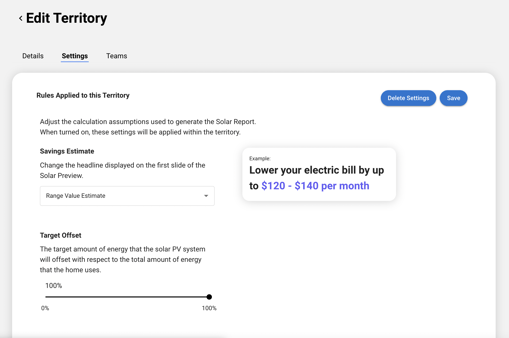 Add Teams to a Territory
In Territory Settings, you can add several teams to the same territory to utilize that geography and your specific calculator and scheduling settings.
Select a Territory from the list to edit.
Click Teams.
Add existing teams to utilize the territory settings and geography.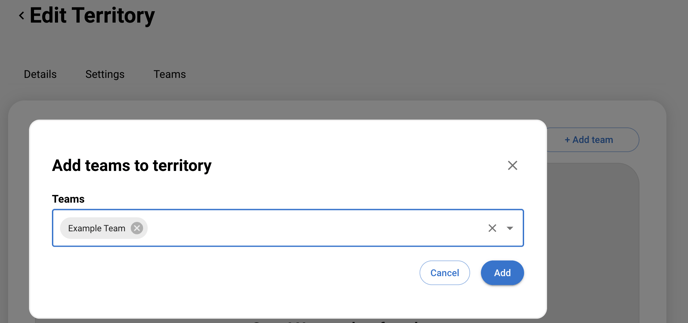 Rep Experience with a Territory
If a Rep is part of a team that is assigned a territory, the Rep will see that territory overlayed onto the map within Hero automatically. At about the neighborhood level and below, the territory hides to ensure a usuable App experience with the solar heat map.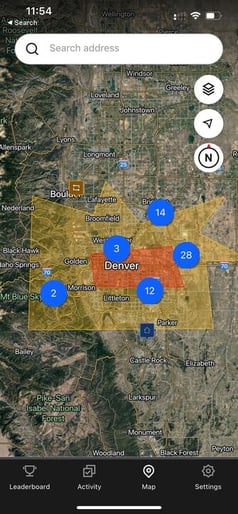 Please note, there are no restrictions within the app the prevent a rep from creating a prospect outside of a territory.