Use traffic types effectively to generate higher conversion rates and improve customer experience.
Paid Traffic
Please DO NOT send paid traffic directly into the Demand IQ funnel (typically launched at estimate.yourwebsite.com).
Paid traffic tends to be colder and more top-of-funnel and thus needs more education and value before they are ready to get an instant estimate. Landing pages with an embedded Demand IQ widget produce the best results when used in paid advertising campaigns.
We are happy to create one complimentary landing page for each of our customers. Please reach out to your account manager to get a landing page!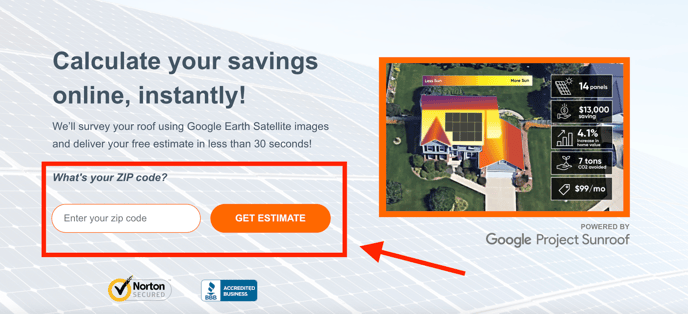 Organic Traffic
Organic traffic often has higher intent compared to paid traffic. Organic users should be directed straight into the funnel from a banner on your website. You can use the banner script available in your Demand IQ portal or creating your own with a similar, persuasive call-to-action.
We recommend making the banner sticky to your page so it is present while the user scrolls. Learn more about adding the banner to your site here.